SPONSORS
FUNDER

MINISTERIO DE ECONOMIA Y COMPETITIVIDAD. DIRECCION GENERAL DE INVESTIGACION CIENTIFICA Y TECNICA. SUBDIRECCIÓN GENERAL DE PROYECTOS DE INVESTIGACIÓN. Corresponds to the "Ministerio de Economía y Competitividad" the proposal and implementation of government policy on economic and reforms to improve competitiveness, scientific research, technological development and innovation in all sectors, trade policy and support company as well as the rest of competencies and powers conferred by law. The "Subdirección General de Proyectos de Investigación" finances this project by performing complementary action with reference MAT2011-15800-E.
SUPPORTERS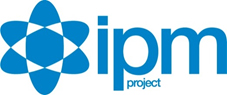 IPM PROJECT is a technological company, focused on the Comprehensive Project Management in the industrial sectors of infrastructure, water distribution, power generation and distribution, construction and facilities for radiation protection, with a decidedly international vocation. IPM develops his activities at the service of government and a business group in the sectors of infrastructure, energy, industrial and construction, contributing to the development, progress and improvement of quality of life in the countries in implementation of projects in a way modest but effective.

SINERCO, Engineering, Ergonomics and Consulting Systems Ltd., is a consulting company specializing in Human Factor Engineering and it is our main concern that the products, systems and environments are adapted as far as possible to the physical, mental, social and emotional needs of people with the aim of optimizing the efficiency of human activity and human welfare. Nowadays all organizations find themselves in a competitive environment. SINERCO attempts to demonstrate the competitive advantage and increased productivity that takes into account the human factor in the design of any product or system.

SGS At SGS, we provide independent services that touch the lives of millions of people across the globe. We provide you with industry leading inspection, verification, testing and certification services – anywhere in the world. Our services enable you to operate in a more sustainable manner by improving quality and productivity, reducing risk, verifying compliance and increasing speed to market. From the energy that powers our cars and homes, to the food on our plates and the clothes on our backs, we provide solutions that really make a difference. With a reputation for passion, integrity, entrepreneurship and innovation, we offer you an unequalled service that you can truly rely on to make your goals a reality. When it comes to the products and services you produce or purchase, their quality, safety and compliance is vital. Whatever your industry, wherever your operations, we deliver essential information – when you need to be sure.

Hiperbaric is the World leading manufacturer of High Pressure Processing (HPP) equipment for the food industry. From its very beginning, in 1999, Hiperbaric has been involved in the design, technological development, production and commercialisation of high pressure processing equipment. Its reliability, customer support, team work and continuous innovation due to its strong R&D&I effort, are the ingredients for a world leading high tech company. There are operative Hiperbaric High Pressure Processing equipments in food industries of Europe, America, Asia and Oceania; processing meat products, fish and seafood, fruit and vegetables, juices and beverages, dairy and all type of ready to eat meals.
COLLABORATORS / OBSERVERS AND PROMOTERS (EPO)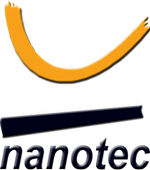 Nanotec Electronica develops Scanning Probe Microscopes (SPM) with the best quality and the latest technology in the field, providing both scientific and industrial communities easy access to the nanometer scale. Nanotec Electrónica also designs and manufactures control systems for Scanning Probe Microscopes. In the software sector, we have developed the free WSxM software for data visualization and processing of SPM images, and distribute the SIESTA DFT software for first principle calculations. In the 20 years since the first implementation of an STM microscope in Madrid, many new ideas have been developed by the SPM community. As a result, SPMs are now one of the main tools for Nanotechnology. Nanotec Electrónica develops products at the cutting edge of Nanotechnology and offers the most flexible and powerful SPM system on the market.

Grupo Antolin is a full service supplier leader in the design, development and manufacture of automobile industry components, offering multi-technological solutions for modular interior parts. The company focuses on the following four main Functions: Overhead, Door, Seat and Lighting. Grupo Antolin customer portfolio features practically every car maker in the world. Innovation and Design are the company's response to a world in constant change, and the driving forces behind the rapid development of Grupo Antolin. Innovation means challenging what already exists, seeking constant progress through the generation of new ideas with which to achieve a clear and differentiating advantage. This needs to be applied to the whole product cycle, from the Competitive Intelligence phase through to delivery of the mass-produced product.

Fundación PRODINTEC is a technology centre specialized in industrial design and production. Our mission is to foster the competitiveness of industrial firmsby applying technological advancesboth to their products and to their manufacturing and management processes. PRODINTEC is a private non-profit entity created in 2004 on the initiative of a group of firms in the region and the Regional Government and forms part of the network of Technology Centres of the Principality of Asturias. PRODINTEC was registered as an Innovation and Technology Centre (no. 99) by the Spanish Ministry of Industry on 27th March 2007.

Nanobasque. In our vision of the future, nanoscience, micro and nanotechnologies are the driving force behind a revolution in the Basque productive fabric, through: the potential application of these technologies in almost all industrial sectors in the Basque Country; and the creation of new technology-based companies with products and services based on these technologies. We are not starting from the scratch, the Basque nano-universe currently contains 67 companies that are active in the field of micro- and/or nanotechnology, with 17 of these already marketing products/processes based on these technologies, 19 new technology-based companies (NTBCs) and applications in 15 different economic sectors.

NANOfutures initiative. NANOfutures environment is an ETIP European Technology Integrating and Innovation Platform, multi-sectorial, cross-ETP, integrating platform with the objective of connecting and establishing cooperation and representation of Technology Platforms that require nanotechnologies in their industrial sector and products. NANOfutures and its operative branch NANOfutures association act as a "Nano-Hub" by linking JTIs, associations, ETPs with expert groups in a collaborative environment. NANOfutures at its base is open to industry, SMEs, NGOs, financial institution, research institution, universities and civil society with an involvement from Member States at national and regional level. It is an environment where all these different entities are able to interact and come out with a shared vision on nanotechnology futures. NANOfutures collaborate with the ETPs on the basis of a Memorandum of Understanding.